Ossa Super Pioneer Front Wheel Bearing Kit 250/350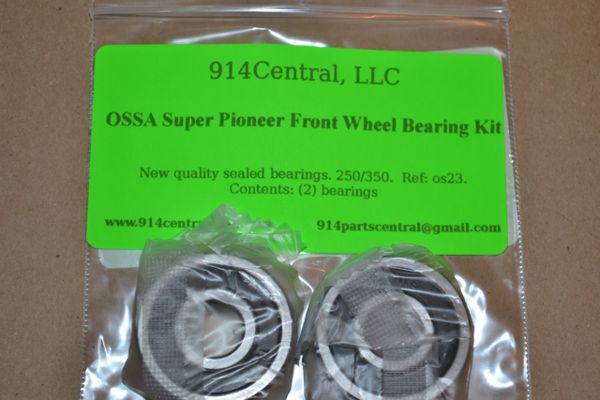 Ossa Super Pioneer Front Wheel Bearing Kit 250/350
A pair of quality sealed bearings for your front wheels. Reference #os23. You get (2) bearings.
Model Fitment:
All Super Pioneer 250cc
All Super Pioneer 350cc

We Do Not Buy our Parts from and are Not affiliated or associated with: Hugh's, Hugh's Bultaco, HDW Enterprises, Bultaco NY, Bultaco Motorcycles, Bultaco Classics (all the same business);or VintageBulls or Mobleys. Totally independent.
Reviews