Bultaco RUBBER Foot Peg Covers (PR) (NEW) Tralla Metralla 62 Mod 8 23 Mercurio 175 200 #142.00-329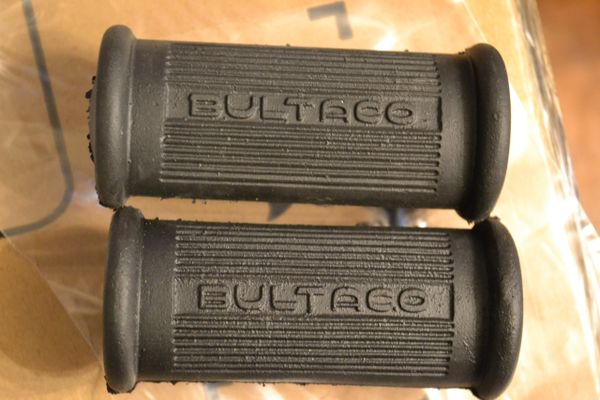 Bultaco RUBBER Foot Peg Covers (PR) (NEW) Tralla Metralla 62 Mod 8 23 Mercurio 175 200 #142.00-329
New Rubber Foot Peg Covers w/round hole.
Part #142.00-329. Made in Spain on factory molds. You get (1) PAIR of rubber foot pegs.

Install Tip: Lightly coat Ru-Glyde on the inside of the cover and on the peg. Slide on. You may need to use a clean soft face, light dead blow hammer to seat the cover. Don't use force.



Model Fitment:
Mercurio, GT

Metralla Model 8, 23, GT, GTA/B, GTS
Tralla
Reviews