Bultaco Long HANDLEBAR PROTECTOR (Red) (New) Alpina Pursang Sherpa T Matador VMX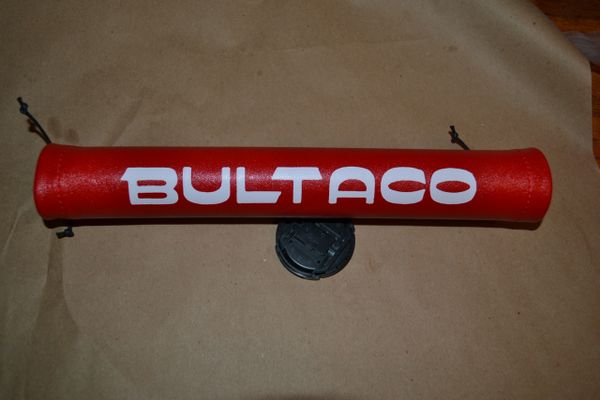 Bultaco Long HANDLEBAR PROTECTOR (Red) (New) Alpina Pursang Sherpa T Matador VMX
Approx 12.4 INCHES long. The foam is slit to slide over the cross bar.
Red w/white lettering. Perfect gift!
Made in Spain. You get (1) handlebar protector.

We Do Not Buy our Parts from and are Not affiliated or associated with: Hugh's, Hugh's Bultaco, HDW Enterprises, Bultaco NY, Bultaco Motorcycles, Bultaco Classics (all the same business); Vintagebulls, Speed & Sport, Bultaco West (
Bowling Green, KY), tell_us5jdj,or Mobleys. Totally independent.
Reviews