Bultaco Frontera & Pursang MK10/MK11/MK12 Fender Set 180 181 192 193 206 207 214 215 219 220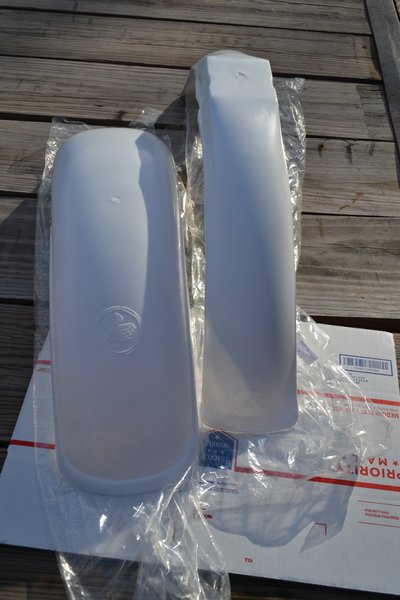 Bultaco Frontera & Pursang MK10/MK11/MK12 Fender Set 180 181 192 193 206 207 214 215 219 220
New Quality made fenders with "Thumbs Up" Logo.
Front & Rear. You get your choice of white, MK11 blue, & MK12 blue.
No holes drilled, brackets or hardware included @ the base price.
Made in Spain. You get (1) fender set.

Fenders come wrapped in plastic, then paper, packed well in sturdy cardboard boxes.
Please see the add-on's you can get!

Reviews